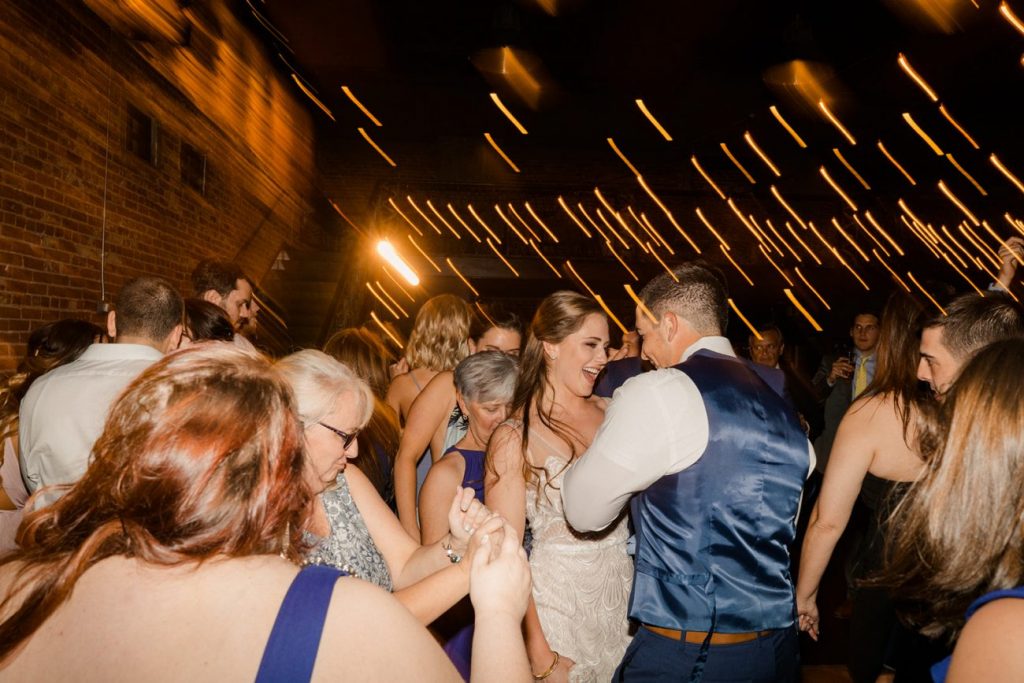 Katie & Jon were married and had their wedding reception at The Cookery in Durham, NC on a perfectly beautiful Spring day! The very talented Shane & Lauren Photography captured every details in the incredible photos below. Katie was kind of enough to share her review of our DJ service with the world and that is also below (thanks Katie!).  Their wedding was a true celebration with their family and friends from all over the country.  We met this couple as a referral from one of our past clients so we also got to catch up with them a few years after their own wedding.  Enjoy the photos of this perfect night and congratulations Katie & Jon!
Katie & Jon's Durham Wedding Team
Venue:  The Cookery
Videographer: Wild Oak Films
Wedding Cake: Cinda's Creative Cakes
Hair and Makeup:  Wink Hair & Makeup
Photography:  Shane & Lauren Photography
Event Coordination and Planning: A Swanky Affair
Vintage Furniture Rentals: Greenhouse Picker Sisters
Wedding Ceremony Music: Save the Date Music
Wedding Donut Treats: Dusty Donuts
Chalkboard Design: Filled and Flooded
Wedding Florist: Knots 'n Such
Catering:  Sage & Swift
Katie & Jon's Wedding
The Cookery, Durham, NC
5:00 – DJ set up for the ceremony w/mics for readers on bride's side and officiant
All music to be played by live musicians
6:00 – Cocktail Hour
7:20 – Grand Entrance
Song is 'Voodoo Child' by Jimi Hendrix

Katie and Jon!!
7:30 – Dinner Begins
Welcome by Katie and Jon, Blessing by Jon's Dad
8:45 – Cake Cutting song is 'How Sweet It Is' by James Taylor
8:55 – Toasts
Katie's Dad, Best Man and Bridesmaid
9:05 – First Dance
Song is 'Parallel Lines' by Keith Urban
9:10 – Father/Daughter Dance
Song is 'Return to Pooh Corner' by Kenny Loggins

Katie and Ken
9:15 – Mother/Son Dance
Song is 'Never Alone' by Jim Brickman

Jon and Kim
9:30 – Dancing!!
11:30 – Expected End of Katie and Jon's Wedding
Last song is 'Come and Get Your Love' by Redbone
DO NOT PLAY LIST: 24K – Bruno Mars, Blurred Lines – Robin Thicke, Electric Slide, Chicken Dance
Definite Play List: September – Earth/Wind/Fire, Groove Tonight – Earth/Wind/Fire
Play if Possible Song: Backstreet boys – (literally anything lol) Everybody/Larger Than Life/I Want it That Way