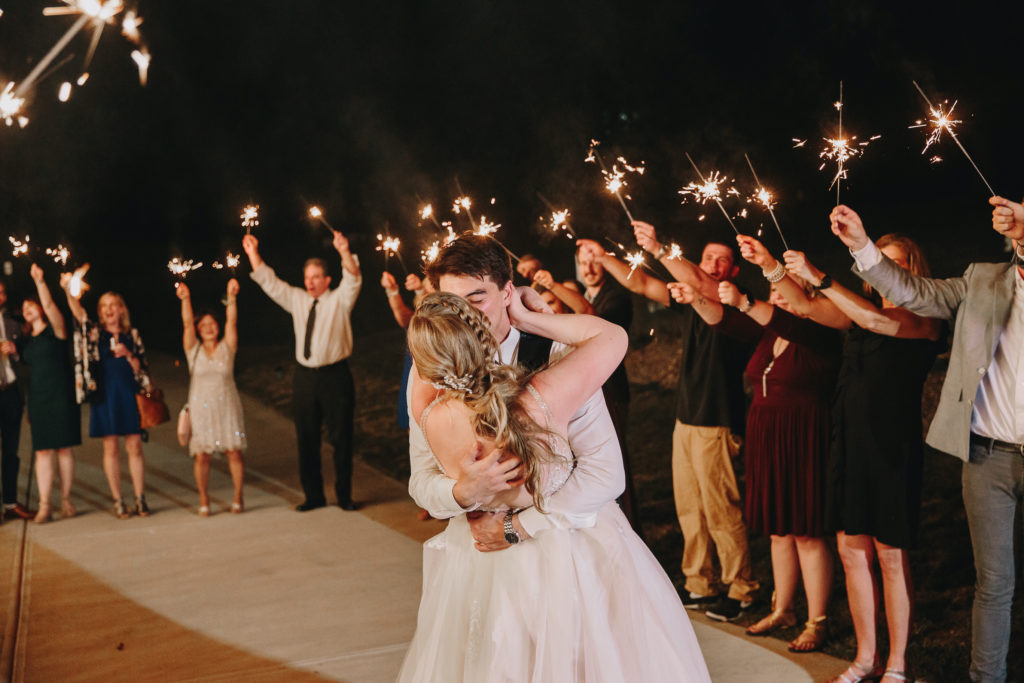 It was an honor to DJ for you Kailey & Kyle and best wishes!
Kailey & Kyle's Wedding Vendor Team
Rentals: CE Rental
Videographer: Point200
Wedding Planner: Sweet SaraBell
Photographer: Sarah Joann Photography
Transportation: White Horse Transportation 
Ceremony & Reception: The Meadows at Firefly Farm Preserve
Catering: Unforgettable Food Affairs
Florist: Specialties Florals & Events
Hair + Makeup: Jade Marion Hair
Bar Service: Brewmasters
Wedding Cake: Love Cake
Kailey & Kyle's Wedding Timeline
At The Meadows at Firefly Farm Preserve
4:00 – Wedding Ceremony music begins in the woods
DJ set up and playing music for the wedding ceremony. Mic on officiant and mic on stand for musician 

4:30PM-

Song for the family members is 'Oceans Where Feet May Fall' by Hillsong United (violin)

Bride's Entrance Song 'Make You Feel My Love' by Adele (original)

Recessional song is 'I Choose You' by Sara Barailles
5:35 – Grand Entrance in big garage
Song is 'September' by Earth, Wind and Fire

Bridal Party

Maid of Honor and Best Man

For the very first time, the bride and groom Mr. and Mrs. Kyle and Kailey!!
5:40 – First Dance
Song is 'Marry Me' by Train
5:45 – Dinner
6:35- Mother/Son
Song is 'Better Together' by Jack Johnson 
6:40- Father/Daughter
Song is 'Cinderella' by Stephen Curtis Chapman
6:45 – Champagne Toast
Maid of Honor and

Best Man and Kailey's Dad 
7:00 – Cake Cutting – DJ's choice
7:10 – Party time!!
Bouquet Toss song is 'Filthy' by Justin Timberlake, Garter Toss song is 'Eye of the Tiger' by Survivor
10:00 – Expected End of Kailey and Kyle's Wedding
Last song is 'You Shook Me All Night Long' by AC/DC