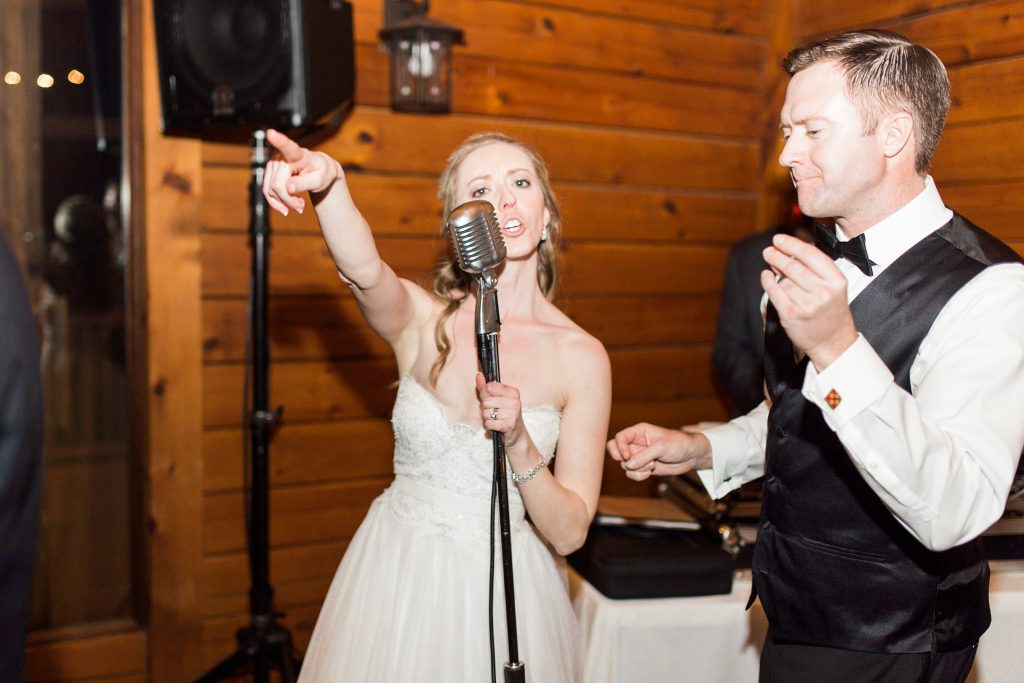 We met Carrie & Albert for the first time over bagels and coffees and we immediately understood how amazing this couple was! They were both highly educated, deeply caring and very genuinely nice people which may help explain why we love our job so much. We got to work an amazing team of wedding vendors but most of our interactions were with Leah from C&D Events. Leah really made our job easier with so many moving parts and the ceremony "off the grid" down in the trees. The Barn at Valhalla is one of the unique wedding venues in the area and has an amazing story which is exactly why Carrie & Albert chose it to host their wedding guests.  Check out the photos below from Annie Watts Photography!
For the ceremony, Carrie chose  'Sea of Love' by Cat Power for her entrance song and they chose the Star Wars Throne Room song as their recessional.  Albert's Dad was the officiant which always makes a ceremony a little more sentimental.
The cocktail hour music was provided by a jazz quartet of students at the University of North Carolina  and they were so much fun and really sounded great.  We took over and brought the bridal party in to "You're Love Keeps Lifting Me Higher" by Jackie Wilson then we dropped that out and announced the newlyweds to their first dance song 'La Vie En Rose' by Louis Armstrong.  The Father & Daughter Dance and then the Mother & Son dance were followed by a very warm and special welcome by Carrie & Albert.  Dinner was a combination of upbeat contemporary, wedding dinner classics and jazz.  The Matron of Honor and Best Man brought down the house with two short but amazing toasts and then we were off and dancing!  Everyone was so genuinely happy and fun that it really made for a fun and memorable night for us and for everyone else involved too. You're really going to enjoy the photos from Annie Watts Photography below. Thank you Albert & Carrie for letting us be a part of your wedding day!
Check out Carrie & Albert's Wedding Vendors!
Venue: The Barn at Valhalla
Coordinator: C & D Events
Photographer: Annie Watts Photography
Caterer: Neomonde Mediterranean
Linens: CE Rental
Wedding Cake and Cupcakes: Bella Cupcakes
Hair and Makeup: Radiant NC