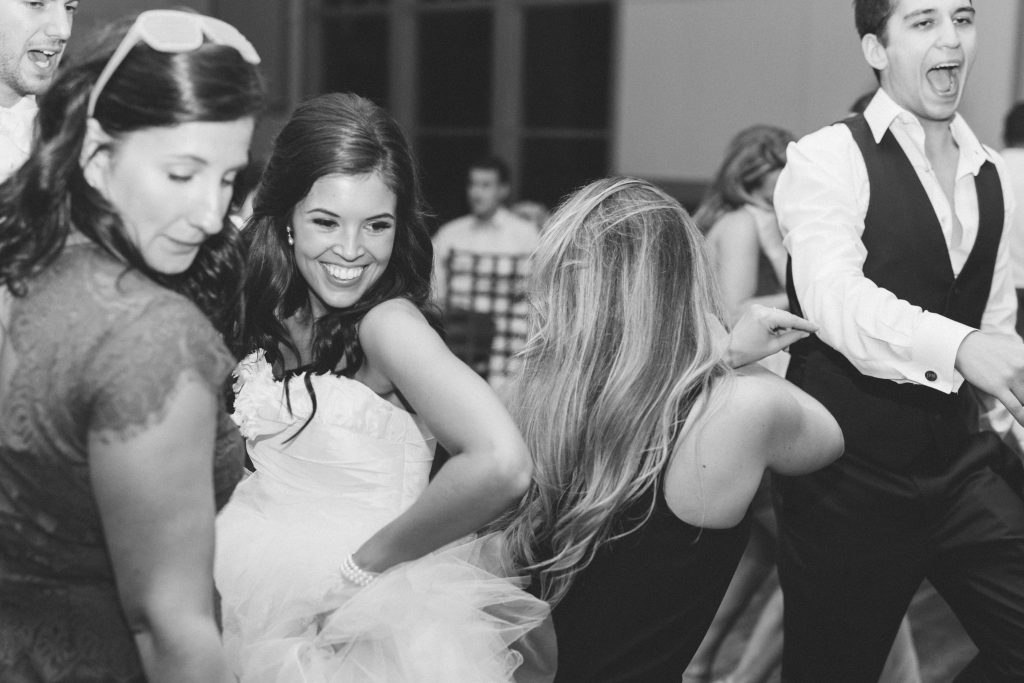 Amanda & Sam had such a great wedding day at Paramount Event Venue Event Venue in Morrisville!  We titled this blog with the adjective "sweet" because there was tons of cake, cupcakes, cookies and every other type of dessert you could imagine all perfectly baked and ready to be enjoyed.  Amanda & Sam were so fun to meet and get to know through our in-office meetings, phone calls and e-mails. Needless to say, we were excited to help them have a great day.  Plus, just look at how photogenic they are in these great photos by Cor Photography!
We started off the wedding reception at Paramount Event Venue with the Grand Entrance to 'Forever' by Chris Brown which has to be one of our all time favorites!  Sam & Amanda then went directly into their first dance which was 'Love Story' by Taylor Swift which was a first for us.  It was awesome!  There are slow parts and fast parts to that song which were perfect for these two as they didn't want the dry, same old, heave first dance song and they had a ton of fun with it.   After a dinner filled with casual contemporary hits, the newlyweds cut the cake to 'How Sweet It Is' by James Taylor then they decided to combine the Father/Daughter and Mother/Son Dances to 'In My Life' by The Beatles.  Aaaaaamazing champagne toasts by Amanda's sister and Sam's Dad followed.  We kicked the dance floor open right after that and never looked back!  They had a really fun and modern playlist for us that included Kygo, Imagine Dragons, Bruno Mars, Florida Georgia Line, Ellie Goulding and tons more with lots of current hip-hop thrown in to keep their guests on the dance floor.
Best wishes to Sam & Amanda!
Here are the wonderful vendors that Amanda & Sam chose!
Venue: Paramount Event Venue
Wedding Coordinator and Planning: C&D Events
Photographer: Cor Photography
Caterer: Rocky Top Catering
Linens and Rentals: CE Rental
Wedding Cake and Cupcakes: Simply Cakes
Wedding DJ: All Around Raleigh DJ
Wedding Photo Booth: All Around Raleigh DJ
Floral Design: Tre Bella Florist
Wedding Ceremony Music: Arioso Strings
Hair and Makeup: The Makeup Culture
Transportation: Raleigh Dream Limos