All Around Raleigh DJ: Bringing your Weddings, Receptions & Events to life!
We are fun, organized and we love our job!  What other DJ service can boast DJs that all have higher education degrees?!
A lot of our clients say "I've never hired a DJ before so I don't know what to ask!"  The best advice that I can give you when hiring a DJ is to look for a professional that is easy to contact and gets back to you in a timely manner.  Nothing is more frustrating than trying to contact a vendor for your event that has something better to do.  I DJ full time and this is my career and passion so you can always reach me by e-mail, phone, text or Facebook.  I'm proud to say that we have become friends with many of our clients and regularly stay in touch with them.  It is our goal to earn your friend's and family's business when they are looking for their DJ.  Our services are not limited to merely DJ'ing.  We are able to provide event lighting and custom sound solutions if you have something different and difficult.  You can count on us to provide excellent planning help too.  Your DJ will always contact the other vendors and important people to coordinate the details.
Thank you to Joe Payne Photography for these great photos!
 Owner and DJ -

 

Eric X Hodgden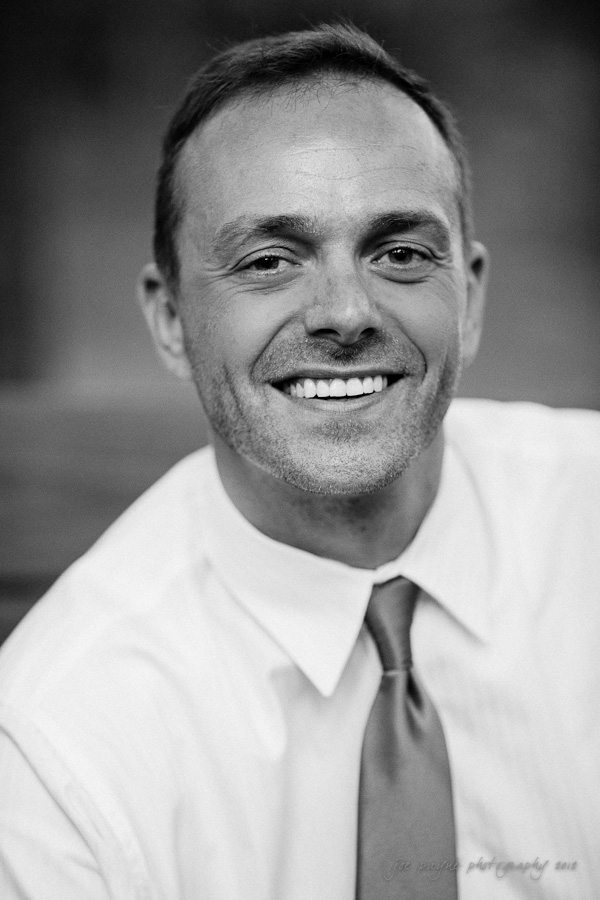 Eric is originally from Wisconsin.  He moved to NC in 1999 to join the US Army 82nd Airborne.  In 2005, he started attending NC State University where he earned a degree in Chemical Engineering. In the same year, he created the All Around Raleigh DJ Company with a few dollars that he saved up while in the Army.  Eric absolutely loves being a DJ and providing his guests with the amazing service that they desire.  He lives in Cary, NC and has a black lab named Cash (after Johnny Cash of course). He loves every type of music and the memories that pop into your head when you hear a song.
Professional DJ Tim Stanley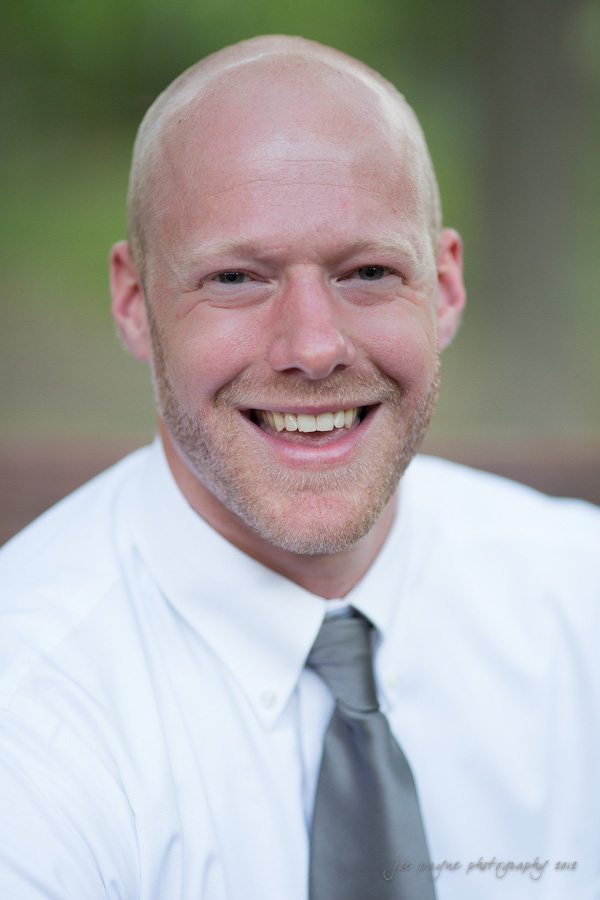 Tim is originally from Cleveland, OH. He graduated from Ohio University in 2005 and moved to North Carolina in the same year. Tim teaches 8th grade science and enjoys being a positive influence in the lives of children. He married his beautiful wife Katy in 2010.  Tim began DJing in college and realized that he had to get back into DJing while planning his own wedding music. Tim is a huge music lover and even used to be a drummer in a high school rock band! He has a high level of professionalism and a great personality for working with diverse groups of people. Tim is the newest member of All Around Raleigh DJ.  He is energetic, easy to talk to and a great addition to the All Around Raleigh DJ team.
Professional DJ Ben Wright
Ben Wright has spent most of his life in central North Carolina and Southeastern Virginia.  Ben attended Elon University where he majored in both Religious Studies and Broadcast Communications. After college he enrolled in Wake Forest University School of Divinity where he was awarded his Master of Divinity. In addition to DJing, Ben works as the Director of Student Ministries with a traditional congregation in Danville, VA, works part-time as a weekend manager at his local homeless shelter and teaches several college courses at a school in Greensboro, NC.  In his free time, Ben is an avid cyclist, enjoys reading and spending time with his nieces. He is a very experienced DJ and the reviews that he gets from his clients are amazing!